OPERATIONS HUB SERVICES
Improve team collaboration
Integrate your company systems by linking HubSpot with popular apps and third-party systems.

DEPARTMENTAL INBOUND
Works within your organisation across departments.
HubSpot Operations Hub is a suite of tools within HubSpot's CRM platform that operations teams can use to connect apps, sync and clean customer data and automate processes. RevOps seeks to unify marketing, sales, and customer service units with revenue objectives.
We set up operations to continually share data between HubSpot and your other apps using custom field mappings and properties
Have instant reporting of your company operations with dashboards and an extensive library of preset reporting
Business process automation
From workflow triggers to programmable automation and scheduled webhooks
Data quality automation for data cleansing and duplicate management.
Adapt your business with record customization, segmentation and required fields
Go past the standard prebuilt reports with custom reports tailored to your unique company needs.
Create service level agreements between departments to improve efficiency and increase productivity.
We set up HubSpot to give you the flexibility to use industry specialist apps alongside HubSpot.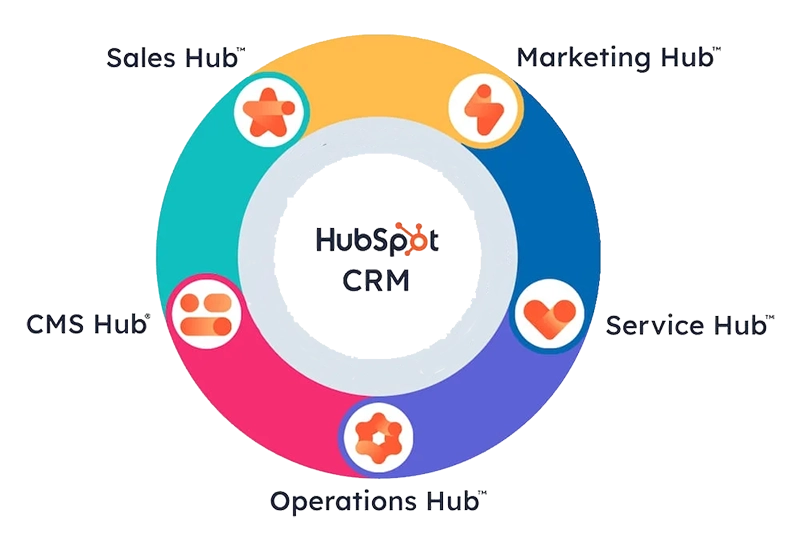 Connect your organisation
Improving end-to-end companies processes
HubSpot is an amazing and long-standing end-to-end business management system that can match or beat any competitor on a like-for-like basis.
Improve communication and efficiency
Align departments with company-wide goals
Create SLAs between departments
Reduce departmental friction with unified processes
Boost employee productivity and morale
Improve Your Operations
Maximise resource utilisation
We help companies using HubSpot become more productive by:
Align teams with revenue-driven objectives
Streamlining and improving company-wide operations
Automating processes to increase profitability.
Aligning departments with the client lifecycle
Create unified purpose and synergy.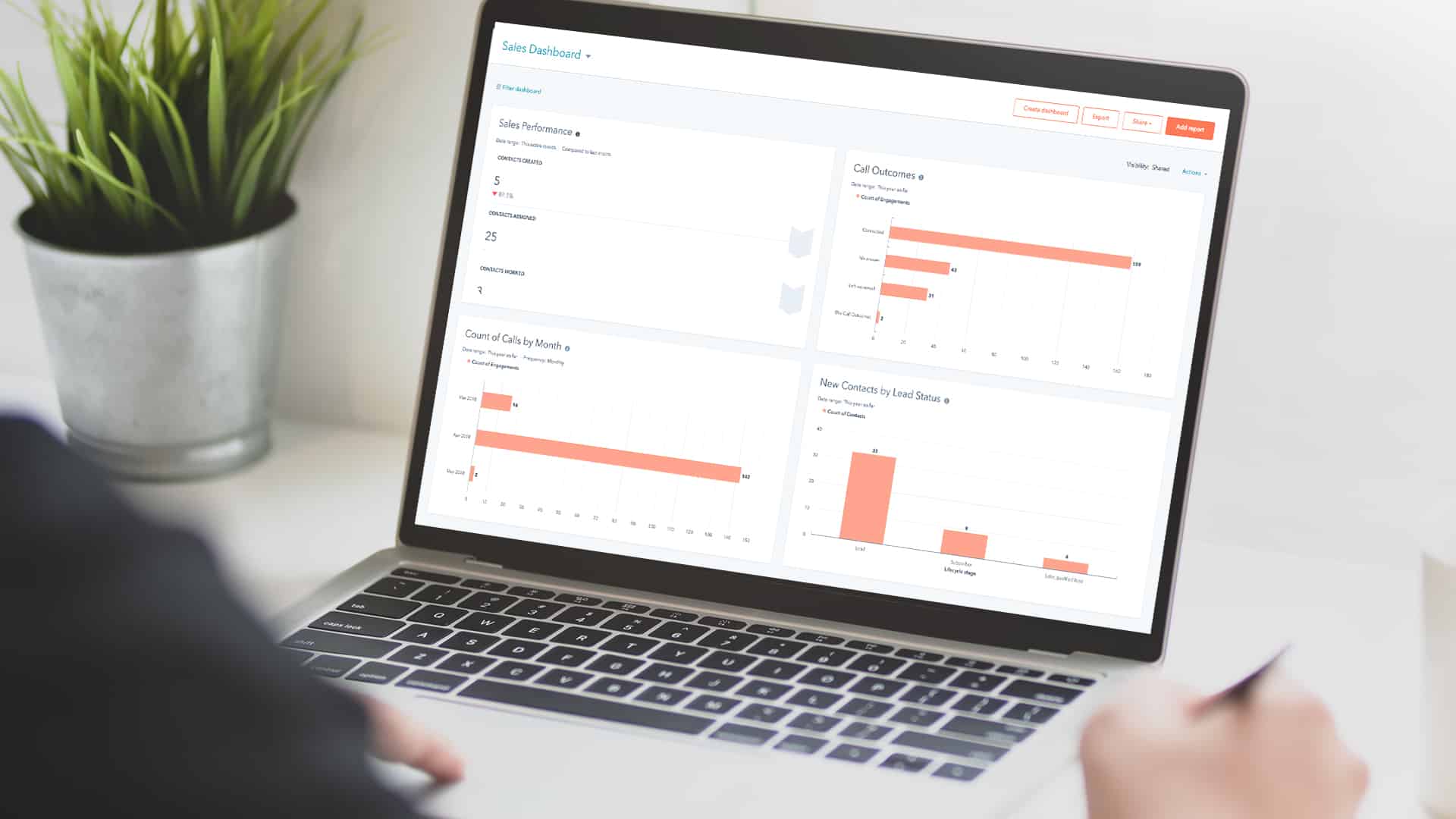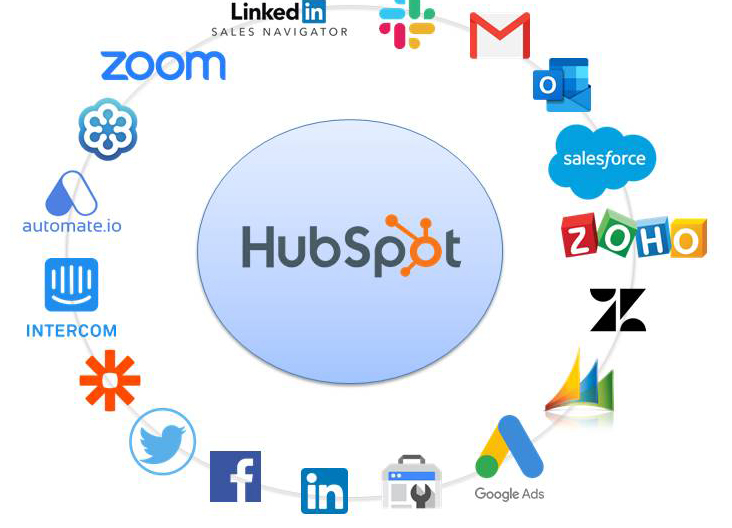 Best of Breed Integration
No more disparate systems
We will set up your HubSpot to integrate with your current apps and industry-specific software to compliment your inbound organisation.
Flexibility to use the best tools with HubSpot One source of truth.
Flexibility to use the best tools with HubSpot
One source of truth
Unified systems and business processes
No manual data entry with improved data quality
Achieve inbound transformation across a range of systems
Limited Time Offer!
Starter CRM Suite - Onboarding
£199 + Vat
Set the foundation with all your team needs for basic data integrations. Includes Starter Operations, Marketing, Sales and Services.
---
Kick-Off Call

Data Import - Import contacts, companies & deals from legacy CRM

Ad Management Integration

Calling Number Setup

Custom Views

Forms (Set up lead capture forms)

Individual Email & Calendar & Sales Extension Setup (Gmail/Microsoft)

Marketplace Integrations Data sync with Default field Mappings

Meetings - Create and use meetings links

Connect Domain & HubSpot Tracking Script

Team Inbox - Connect Channels to HubSpot

Team Onboarding: User Access & Security (invite, permissions, and resources)
Operations Pro Onboarding
Custom Quote
Move to advanced operations by making use of key pro-edition features such as:
---
Everything in Starter+

Scoping & Project Management

Workflow triggers

Data quality automation

Duplicate management

Record customization & required fields

Programmable automation & webhooks

Scoring contacts, companies and deals

Association Labels
One company for all your Inbound needs
IMPROVE BUSINESS OPERATIONS
Book Free Consultation
Does your company have inter-departmental friction and disparate approaches? Most companies do. From minor bickering to major upsets, all impact productivity and ultimately, sales.
This is why we do what we do, and will help your organisation get the most out of HubSpot through evolving business operations.
Company-Wide Inbound
Taking your journey further
Work with a skilled and trusted HubSpot partner who offers a personalised service which aligns with your company to achieve your short and long term goals
We can help you:
Maximise your company's usage of HubSpot.
Unify operations across departments, significantly increasing both productivity and employee morale
Effectively manage and satisfy customers throughout their lifecycle.