HUBSPOT PARTNER
Accelerate Your Inbound Journey
Scale your sales, marketing, and services with a dedicated HubSpot Partner. We shall help you jump start quickly and provide a medium to long-term strategy.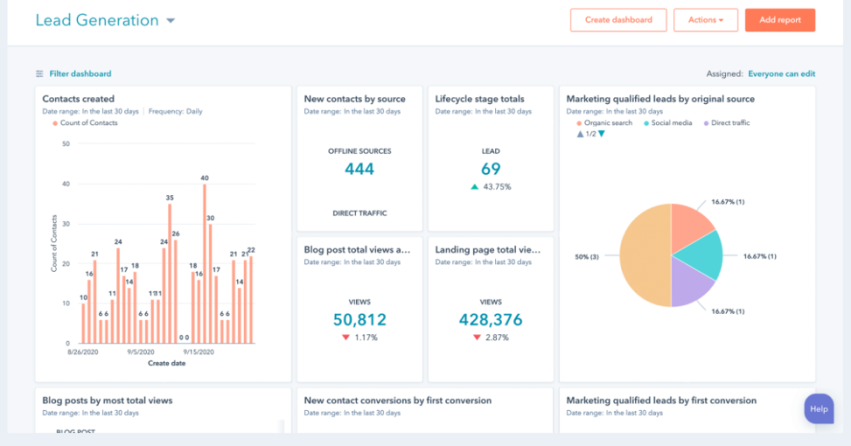 INBOUND HUBSPOT AGENCY
What we do
Inbound Scaling is a HubSpot agency that specialises in the SMB market across a range of industries. We can help you Increase leads, sales and improve client services delivery.
Our aim is to expedite and ease your journey to becoming a total inbound company.
Improve sales and marketing processes and generate more leads and sales
We will boost your SEO by using the HubSpot stack and complimentary SEO tools & strategies.
We are seasoned experts in using paid ads to generate leads and new clients
Improve your organic reach on social media channels like Facebook and build page fans.
We work with you to tailor your email marketing strategies for optimum results.
Working together we create a holistic view of your company to help devise revenue-increasing opportunities.
We build inbound solutions that integrate with your third-party systems and apps.
HOW WE DO IT
Increased Inbound Leads and Sales
We're experts in CRM and digital marketing, particularly within the UK SMB market. By utilising HubSpot, we provide you with an opportunity to grow your company by leaps and bounds with our technical expertise and commercial strategy working together.
Why work with Inbound Scaling?
HubSpot Certified
We are a HubSpot Certified Partner and have all the main academy certifications which we update and maintain on an annual basis.
Flexible services
We offer a personalised service that covers all the best practices tailored to your company.
Digital savvy
We have many years of experience in CRM and digital marketing and are also certified in Google Ads, Facebook Ads, Microsoft Ads, Google Analytics and more.
Hourly Rate
We offer a range of services and you can choose between fixed price onboarding packages or £70 per hour +vat.
Some of our HubSpot Certifications

INBOUND
Methodology and practice of inbound.

MARKETING HUB
How to progress the Inbound Journey

DIGITAL MARKETING
Traditional digital marketing and how this works with HubSpot

REPORTING
Making data-driven decisions with the use of the HubSpot reporting

DIGITAL ADVERTISING
How to create a customer-centric advertising strategy

SOCIAL MEDIA
How to build loyalty and attract new customers organically

CMS
How to design a high-performing website with CMS Hub.

GROWTH DRIVEN DESIGN
How to further optimise a well-performing website

SERVICE HUB
Execute inbound service strategies using Service Hub.

SALES HUB
Execute an inbound sales process using CRM and Sales Hub

MARKETING OPTIMISATION
Refine and optimise your inbound marketing strategy
SEO
Execute an inbound SEO strategy using Marketing Hub
TESTIMONIALS
Customer Success Stories

SITUATION
For years Axella Consulting used Microsoft Office for contact management and manually tracked marketing metrics using Google sheets which severely limited their marketing leads and growth potential,
SOLUTION
Inbound Scaling partnered with Axella Consulting to implement HubSpot as their sales and marketing system.
IMPACT
Axella Consulting increased marketing leads by over 35% in less than six months, and sales responded up to 76% faster to marketing qualified leads

SITUATION
MCS had used a myriad of systems across departments making it more complex to align employees around the customer lifecycle and company revenue goals
SOLUTION
Inbound Scaling partnered with MCS to document their entire customer journey and created a plan for improved collaboration across departments.
IMPACT
MCS increased data accuracy by 76% and decreased manual data collection time by 4 hours per week
LIMITED TIME OFFER
Book Free Consultation
Could your company's inbound journey be progressing faster? Yes, it can, and this is why we do what we do. Schedule a free no-obligation call to learn more.
Expert HubSpot Solutions Provider
Outbound to Inbound transformation
We are a tried and trusted HubSpot partner who offers a personalised service to align with your company's immediate and future goals.

We can help you:


Gain a greater understanding of your customers
Make data-driven changes and optimisation based on facts
Ultimately increase website visitors, leads, customers and sales.
And more!!!