Marketing
Email Marketing Tips
Email marketing is a form of marketing that can make the customers and prospects on your email list aware of new services and products.
---
Are you looking for an effective way to reach your target audience and promote your business? Look no further than email marketing. With an average return on investment of £42 for every £1 spent, email marketing is a cost-effective and powerful digital marketing strategy that allows businesses to connect directly with their customers and prospects through email.

In this blog, we will explore what email marketing is, how it works, and why it is such an effective marketing channel. We will discuss the key elements of successful email campaigns, including list building, segmentation, content creation, design, and automation, and provide tips and best practices to help you create engaging and effective email campaigns that drive results.

Whether you're a small business owner, a marketer, or a content creator, email marketing can help you reach your goals and grow your business.
There are a number of things you can do to make your email marketing campaigns more effective which shall be covered in this blog. Firstly, let's take a closer look at what exactly email marketing is.
What is Email Marketing?

Email marketing is a digital marketing strategy that involves sending promotional messages or advertisements to a group of people via email. The purpose of email marketing is to build relationships with potential or current customers, promote brand awareness, and ultimately drive sales or conversions.

Email marketing campaigns typically involve sending a series of emails that may include a variety of content, such as product or service promotions, newsletters, event invitations, educational content, or customer testimonials. These emails are often personalised and targeted to specific segments of the email list based on factors such as demographics, purchase history, or engagement with previous emails.

Email marketing can be an effective marketing strategy because it allows businesses to directly reach their audience in a cost-effective and efficient manner. By tracking email opens, clicks, and other metrics, businesses can also gain insights into the effectiveness of their campaigns and optimise future email marketing efforts accordingly.
The term email marketing is generally used to refer to:
Fostering a suppliers relationship with loyal or previous customers
Urging customer devotion and ongoing business.
Gaining new patrons or convincing those currently shopping with you to buy something instantly--all while building trust and legitimacy with a company's consumers.
Plan Your Email Campaign
The first step is to create a plan for your email marketing campaign. You should set achievable goals for what you want your recipients to do, such as buying a product or signing up for a service. Once you know what outcome you're hoping for, you can begin creating the content of your campaign.
Create Compelling Content
Your email marketing campaigns will only thrive if you have engrossing content. Your material should not only be applicable to your target market, but also engaging enough to hold their attention. To achieve this, keep your language clean and concise so readers don't get disinterested midway through. Use strong subject lines and clear call-to-actions to grab attention. Keep your Email content engaging by adding visual elements, helpful links, and interesting facts or stories. Keep your Email content interesting and engaging. No one wants to receive a boring Email! Write Emails that are interesting enough to keep readers engaged, including images and links.
Measure your results.
After sending out your email, check how many people opened it and clicked through to your website or landing page. This will give you an idea of the Email's effectiveness.
Personalise Your Approach
There are many important elements to strive for in every campaign, but personalised campaigns have been a popular trend lately. Not only should you address your subscribers by name and send them timely emails according to their preferences (which is part of it), there's more such as: being relevant sending adequate email timing Anticipating what they need beforehand so that way we can win at personalising our communication.
Segmented Targeting
By segmenting your customers, you can group them together based on shared attributes. This has several benefits, including

The ability to design customer journeys that are more efficient and tailored to the needs of each group
Creating personalised content that is more likely to influence customers into taking action
Avoiding irrelevance by never sending the same email to your entire list (which would decrease engagement and lead to unsubscriptions).

Segment your email list so you can send targeted emails. This will allow you to send emails that are relevant to each group of people on your email list, which will make them more likely to open and click through.


Keep your emails concise.
It's no secret that people are busy, and their inboxes are already full. So why add to the problem with a long-winded email? Most people prefer short, concise emails because they have a clear focus. Plus, when your users are scanning through all their emails quickly, they're more likely to see the overall message before taking any action.
Keeping your emails short also helps avoid spam filters. Too much copy is often a red flag for these types of filters.

Write like you're talking to someone in real life, and if you have to go long, break it up into paragraphs for easier skimming
Don't overdo Promotions
Although the point of email marketing is to grow your business, promotions are not its main activity. The key to a healthy email marketing strategy is developing strong relationships with customers-- and it's these types of connections that will cause them to stick around and continue doing business with you for a long time. These loyal customers provide lifetime value and act as the driving force behind your company's growth.
Use Automation wisely
Marketing automation is the key to success when it comes to email marketing. You may worry that your time will be taken away from other important tasks, but you actually get more accomplished by automating certain aspects of an already hectic job (like sending out emails). Marketers who invest in this technology see their conversions increase and profits grow as well!
Automation helps you by:
Increasing conversion rates
Improving efficiency
Allowing you to easily scale
Save time o do other things that help your business grow.
A/B testing to Drive Improvement
It's crucial that you test all critical elements in your campaigns so that you can improve upon them constantly.
Monitor Unsubscribes
You should remove uninterested prospects as part of building a qualified marketing database. This is especially useful if you are integrating your lead funnel with ad platforms like Google and Facebook.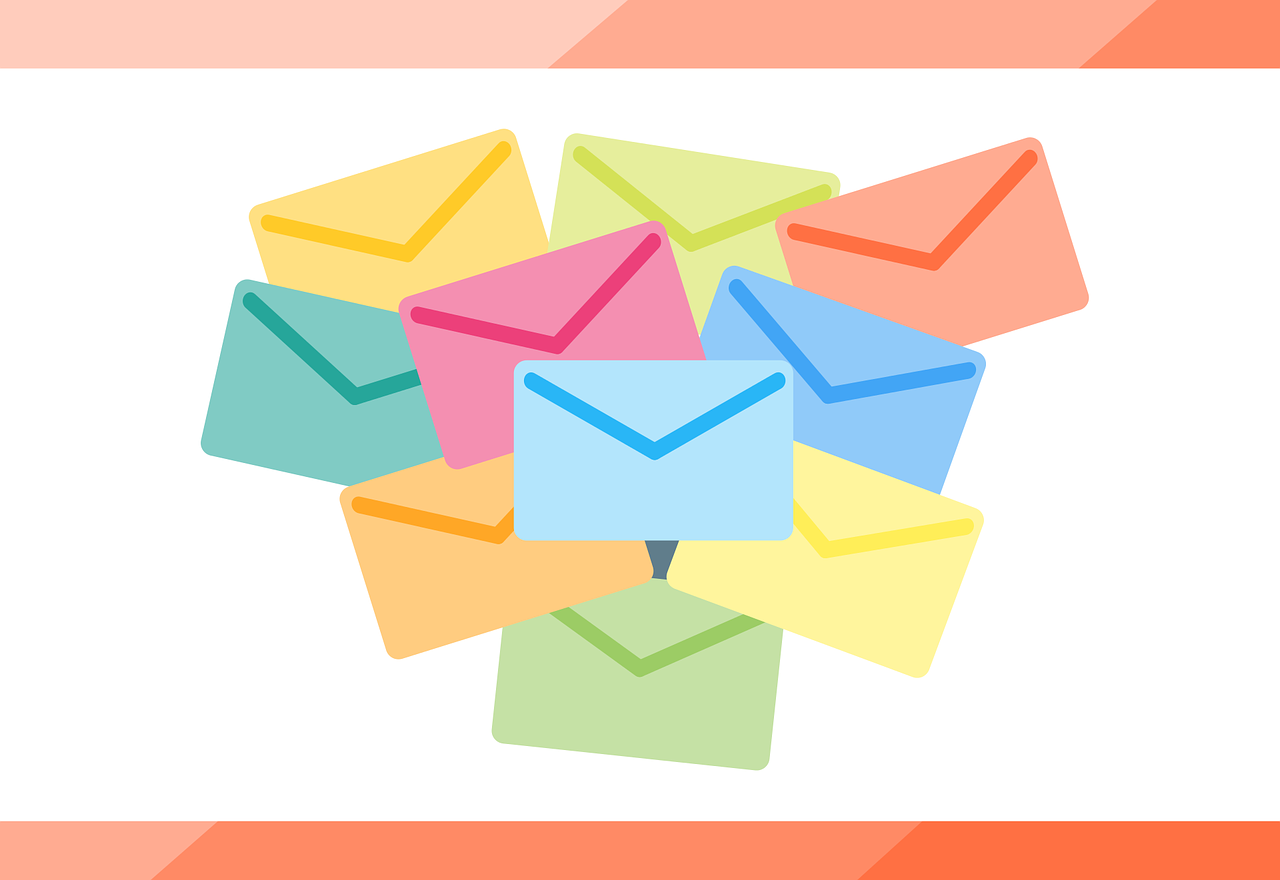 The From name and Subject Lines
Your company's name in the sender field and a captivating subject line are key for recognition and engagement.
Send when you have something valuable to share.
Only email your subscribers when you have something relevant and useful to share. Whether it's a great new post or a must-have offer, if it adds value to their lives then send it away. If what you're sending doesn't add any value, don't bother."
Use email marketing in all customer acquisition emails.
Include email as part of your customer acquisition strategy, not just in your marketing efforts. For example, identify subscribers who have a higher chance of converting and create more personalised, sales-focused journeys for them.
Think about your audience and be as relevant as possible.
The point of email marketing is to personalise the offer or content to each individual recipient, not worrying about the technology first. By marketed well and using good technology secondarily, you will succeed in this area.
Optimise email efforts for subscriber lifetime value, not campaign activity.
The more successful emails a person receives, the more likely they are to respond positively to future ones. If you want better results from your subscribers, it's important that we optimise not just individual campaigns but also the subscriber's lifetime value.
Leverage segmentation for more personalised experiences.
Know more about who your audience is so you can create a more A personalised, targeted experience that will add value for the right people.
Understand the complexity of email rendering.
Email platforms often interpret HTML code differently from one another, making it complex for marketers to design cohesive emails. To ensure that your email looks good on all devices, you need to understand how each client renders code
Use Email Marketing Software
By utilising email marketing software, you streamline your entire email marketing campaign while still being able to personalise messages. Although there are many different types of platforms available, select the one that best suits your needs. HubSpot Email Marketing and MailChimp are two of the most widely known email marketing tools.
Build an Email List
Having a list of email addresses is one of the key components for successful email marketing. You can either generate your own list by collecting emails from people who visit your website or blog. You can use software tools to keep your lists like in HubSpot
Test Your Email Marketing Campaigns
Before you start your email marketing campaign, double-check that everything is in working order by sending test emails to yourself and some friends. Take a look to see if the links and pictures are opening properly and if the message looks like how you intended for it too. This way, you can avoid any embarrassing or costly mishaps!
You have to constantly test and measure your results to find out what works best for your audience, which evolves over time.
Monitor Your Email Marketing campaigns
Always keep an eye on your email marketing campaign after you launch it. By checking your open and click-through rates, you can determine how successful people are interacting with it. If the numbers aren't meeting your expectations, switch up your techniques until they improve.
Email marketing is an excellent way to foster relationships with loyal customers while also growing your business. Use these tips to develop email campaigns that will help you hit all your objectives.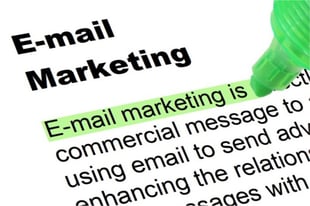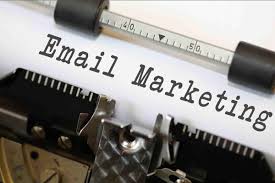 Do not buy email addresses.
There are lots of ways to buy an email list, but none of them will actually benefit your campaign. Why? Since the owners of these email addresses didn't explicitly agree to receive content from you, there's no telling how interested they are -- or if they're even a fit for what you have to offer. A bought email list is also in violation of GDPR (we'll talk more about this in just a minute). So whatever options you see online, resist the urge to purchase an email lists.
Abide by CAN-SPAM rules.
The CAN-SPAM act (Controlling the Assault of Non-Solicited Pornography And Marketing) was established in 2003 to set email standards for businesses and protect consumers from unwanted emails. The law allows recipients to opt out of future communications with a company and establishes penalties for violators.

The CAN-SPAM compliance rules for email are available on the FTC's website, but here are a few highlights:

- Include your valid physical postal address in every email you send out.
- Give recipients a clear and obvious way to opt out (i.e., unsubscribe) of every email you send.

To ensure your newsletters are opened and items are sold, use accurate sender information that tells the recipient who you are from the get-go. Additionally, provide an easy way for them to opt out if they'd like to avoid future communications.
Finally, don't sell or transfer any addresses without permission as this creates a negative customer experience.


Ensure your opt-in process complies with GDPR.
The General Data Protection Regulation (GDPR) was enacted across Europe in May 2018 to better protect internet users' personal data. If you have email recipients who live in Europe, you should develop your email marketing campaigns according to the following guideline:
Under GDPR, it is now illegal to include a pre-checked box on website pages that solicits personal information from users and opts them into an email campaign so they can receive updates and special offers related to your business.
If you want to be compliant with GDPR, make sure that your European users and customers have the option to opt into your email newsletter themselves. This way they can make their own decision, instead of you making it for them. Although this rule might sound bad for your email marketing campaign, it can actually improve your open and click-through rates. Limiting your subscriber list to those who specifically asked to join will ensure that only the most interested people are receiving messages from you. By doing this, you're maximising the chances that readers will convert into qualified leads as a result of an email sent out. You can use tools like HubSpot's GDPR to provide you with the functionality required, and therefore help you become compliant.
GDPR Tips for Email Marketing
Since GDPR took effect on May 25, 2018 and changed how businesses can manage personal data, email marketing is one of the business processes it affects because campaigns regularly use collected and stored personal data. So, if you want to do email marketing, then it's essential to make sure you comply with GDPR standards.
If you want to start an email marketing campaign to connect with customers and promote your business, there are a few things you should keep in mind:
-Make sure you have explicit permission from people before adding them to your email list. No one likes viral emails or feeling spammed!
-Divide (segment) your email list into smaller, more manageable groups so you can send Emails that are relevant to each group. By doing this, you will make it more likely for people to open and click through your Email content.
-Create Email content that is interesting and engaging. Boring Emails are a thing of the past! Write Emails that contain unique information, visuals, and links.
Before sending out your Email, make sure to test it on multiple email platforms. This will ensure that your Email looks great for everyone who receives it. By following these Email marketing tips, you'll be well on your way to success!
Email new contacts within 24 hours.
If you want to capitalise on your company or brand, it's crucial to jump on the chance when your customers are thinking about you. You can get an idea of what future interactions will be like based on how people respond to emails within 24 hours of subscribing to a newsletter or taking advantage of an offer. Furthermore, it's an ideal moment for branding and setting expectations.
If automated email workflows aren't set up already to nurture contacts through your lifecycle stages, chances are you're missing out big time when it comes to potential engagements with your target market.
The Workflows App from HubSpot allows you to create automated email workflows that are personalised and can be triggered in many different ways. For example, when a contact opts in to your list, submits a form on your website, clicks a link in an email, views a page on your blog, or becomes marketing qualified lead.
Here you can learn about HubSpot Email Marketing Tool.
Send your emails from a real person, not your company.
If you want more people to open your emails, send them from a real person instead of a generic address. We've conducted tests that show recipients are more likely to trust a personalised sender name and email address than a generic one. With so much spam mail circulating, people often hesitate to open emails from unfamiliar senders. But they're more likely to trust someone who seems like A Friend Indeed rather than no-name@isp.com .
A/B testing is essential to determine what combination of a person's name and a company name works best in the sender field for your brand and industry.
Pre-set the preview text.
The first few lines of text from the email's body are displayed alongside the subject line in certain email clients, such as the iPhone Mail app, Gmail, and Outlook. This is a preview of the email's content. The amount of text shown differs among email clients and user settings.
Keep your synopsis short--no more than 50 characters!--and tell them what you're offering upfront.
By not setting the preview text, your email will look messy and you'll miss out on a chance to engage potential customers.
Write clear and clickable subject lines.
The best way to get your marketing emails noticed is by writing subject lines that are so compelling, recipients can't help but click on them

Some tips for writing irresistible subject lines:

Your headlines should be:
- Short (fewer than 50 characters) to avoid being cut off, especially on mobile devices.
- Clear and understandable
- Use language that your target buyer is familiar with and excited about.
For example, include verbs and action-oriented language to create a sense of urgency and excitement

Include an exclusive value proposition (like 20% off an item or a free ebook) so people know what they're getting.'
There are a few things to keep in mind when writing email subject lines that will help you avoid being marked as spam. Words like "Cash," "Quote," and "Save" can trigger spam filters, so try to avoid using them if possible. Timing is also important – if your offer is time-sensitive, make sure the subject line reflects that. And finally, personalisation can go a long way towards getting people to open your emails.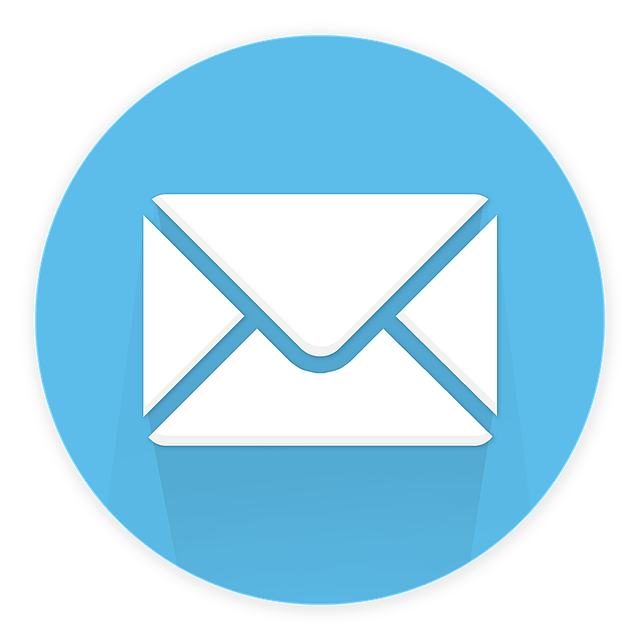 Best Email Marketing platforms
It is essential to take into account what your business needs when selecting an Email Marketing platform; each one has distinct advantages and disadvantages. Additionally, factor in how much you are willing to spend as some platforms only charge if you exceed a certain amount of Email subscribers while others have monthly or yearly rates.

There are a number of Email Marketing platforms to choose from, each with its own set of features and pricing plans.
Here are some of the best Email Marketing platforms:
Constant Contact
MailChimp
HubSpot
GetResponse
AWeber
We recommend HubSpot email marketing.
Summary
The article provides a few tips for beginner email marketers on how to get started with their campaigns.

It is important to get permission from people before adding them to an email list, divide the list into manageable groups, and create interesting and engaging content.

We've explored the key elements of successful email campaigns, including list building, segmentation, content creation, design, and automation. We've discussed tips and best practices to help businesses create effective email campaigns that stand out in subscribers' inboxes and drive engagement, conversions, and revenue.

Remember, effective email marketing requires careful planning and execution, but the rewards are worth it.
By following the best practices outlined in this blog, businesses can create email campaigns that engage their audience, drive results, and ultimately, grow their business.
In conclusion, email marketing is a powerful digital marketing strategy that can help businesses connect with their audience and drive significant results. By creating engaging and targeted email campaigns, businesses can build strong relationships with their subscribers, promote their products or services, and achieve an average ROI of 42:1.
*NB - Always get permission from people before adding them to your email list. No one likes to be added to an email list without their consent!